You're probably familiar with that idea of 'counting your calories'. But did you know that counting macros can help you to hit your fitness goals too?
To help you work out what counting macros is all about and how to count macros, I've created the ultimate step-by-step guide. As the head trainer and nutritionists, I've compiled everything you need to know about counting calories here. First of all, we'll look at what macros are? Why should I even count macros? How do I count my macros? Can I just count my calories?
So let's begin…
What are Macros?
Macronutrients (macros for short) are what makes up the calorie content of food. The three categories of macros are fats, carbohydrates, and protein. It is important to count your macros and not just your calories because where you are getting your calories from really does matter.
Each macro provides a certain number of calories per gram.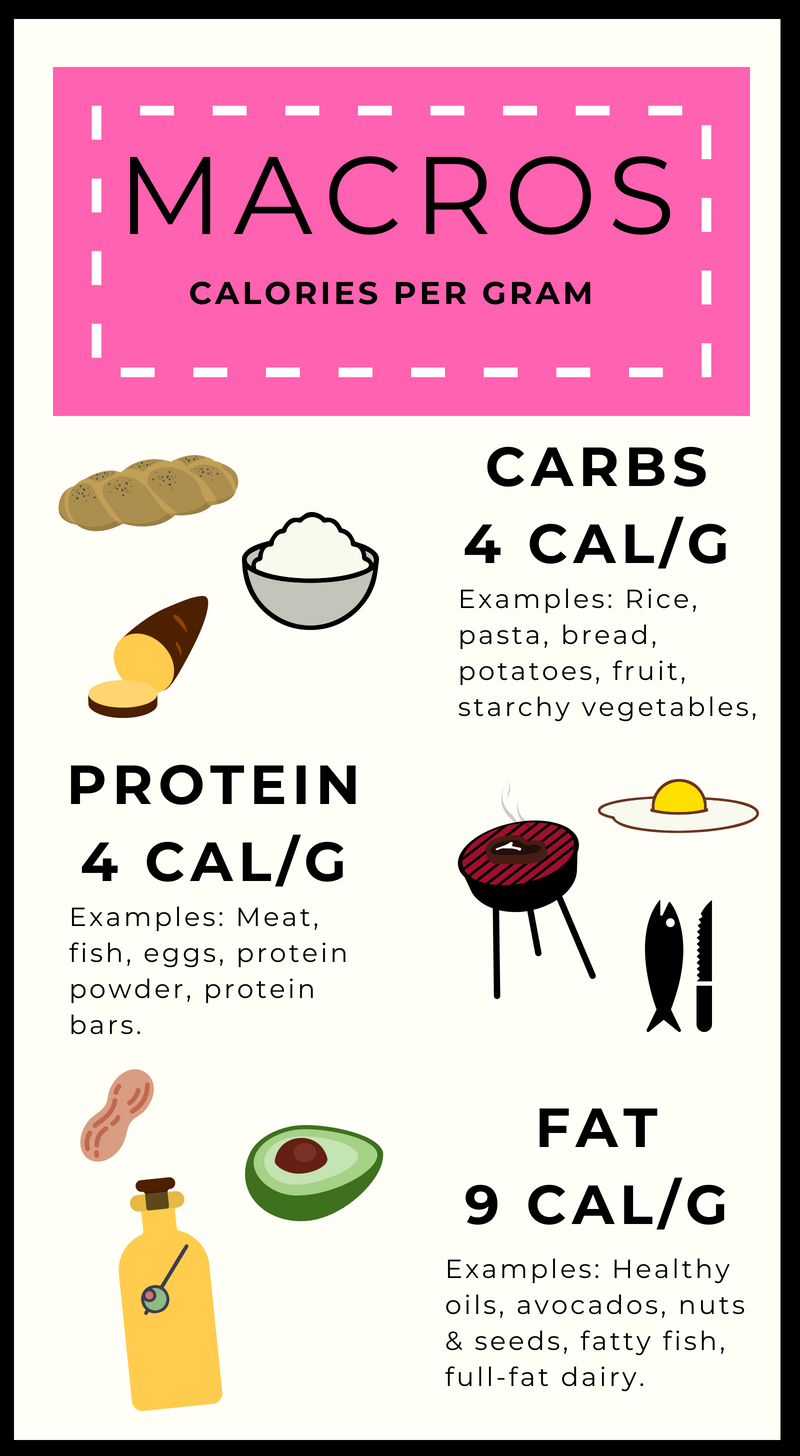 Getting the right amount of protein, fat, and carbs will determine whether you are building or losing muscle and whether you are putting on or losing fat. We all have different fitness goals so it is important to track your macros according to what your goals are… but we will get into that later.
For now, let's dive just a little bit deeper into each of the three macros.
Protein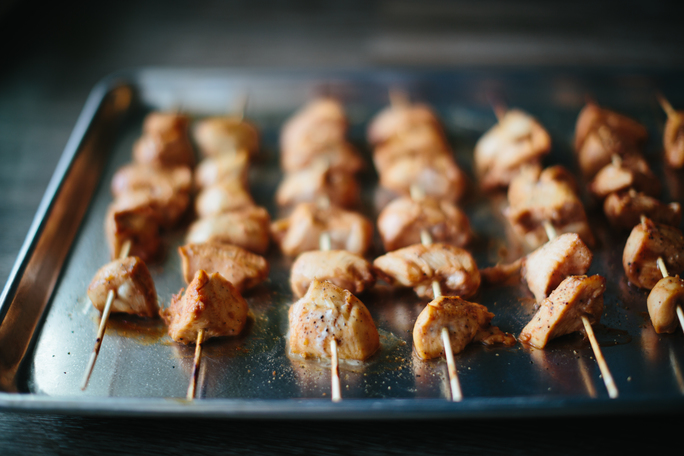 You have probably heard me talking a lot about protein at this point if you follow me on social media, or have done any of my programs… I am simply a belieber-I mean believer-in the power of protein. Hey, Justin Bieber, I see you too… but… protein still takes the cake.
Protein is the most essential macronutrient for those trying to reach their fitness goals. Prioritizing protein will help you to build muscle and help to prevent muscle loss. It is also the most satiating macro, helping you to be able to stave off hunger and feel fuller longer.
The primary source of complete proteins: Meat, whey and eggs.
Carbs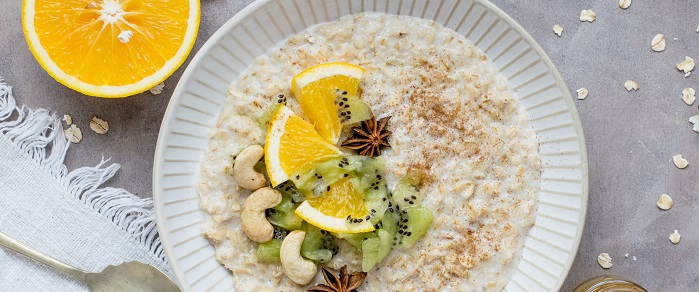 We get our main source of energy from carbohydrates. And let's just talk about how important energy is for a moment. As a mom, businesswoman and athlete, I simply need energy to get through the day, as I am always go-go-go! I am sure so many of you can relate. Guys, life just gets really busy. Carbs are vital to physical activity and important for our mental health. There are two different kinds of carbs: simple and complex.
Simple Carbs- These are easily digested so they will provide us with some quick energy. Ex: table sugar, brown sugar, candy, soda, honey, fruit.
Complex Carbs- These are more nutritious than simple carbs, are higher in fiber, and take longer to digest to keep you fuller longer. Complex carbs also provide more sustained energy than simple carbs. Ex: whole grains, vegetables, oats.
Fat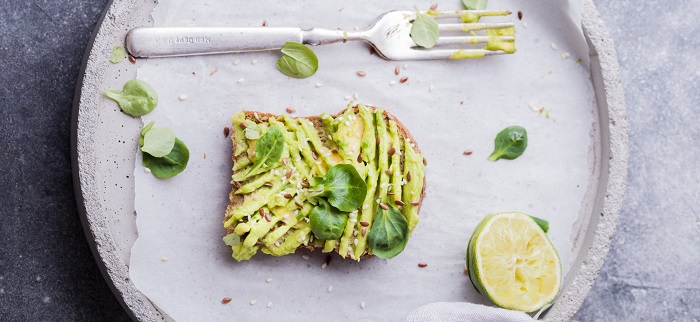 Fats help to keep our hormone levels in balance and they are essential nutrients that our bodies need to live. Make sure that you are getting your fats from healthy sources and stay away from trans-fats, as these foods will not help you to reach your fitness goals.
Good sources for fats: avocado, nuts, coconut oil, avocado oil, and EVOO (Rachael Ray anyone?!).
We also need to obtain essential fatty acids  (EFAs) from foods and supplements as our bodies cannot produce these on their own. These EFA's build specialized fats called omega-3 and omega-6 fatty acids to support the normal functioning of all tissues in our bodies. Ex: Fish oil, salmon, walnuts.
Why Should you Track and Count your Macros?
Counting your macros is so so important! Getting the right amount of protein, carbs, and fat into your macro diet will help you to reach your fitness goals, whether you are trying to lose some weight, put on muscle, etc.
Meal plans should have a good balance of all three macros. When your diet is too low in protein you could end up losing muscle instead of fat, which can result in a slower metabolism. If you aren't getting enough carbs you may be very low in energy, and if you are too low in fats you might suffer from hormonal imbalances. If carbs or fats are too high you may not see fat loss results.